The 2021 Subaru Love Promise Customer Commitment Award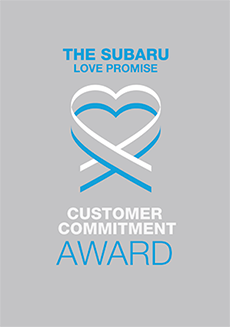 We've been nationally recognized for our dedication to our customers and the Subaru Love Promise.
We're honored to receive the 2021 Subaru Love Promise Customer Commitment Award. This award nationally recognizes Subaru retailers who demonstrate excellence in all areas of customer-focused performance. It highlights exceptional customer service that builds lifelong relationships with Subaru owners.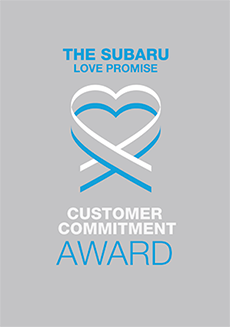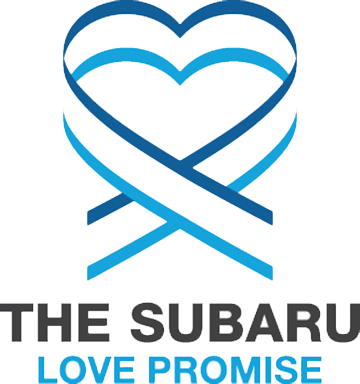 What is the Subaru Love Promise?
Subaru and our retailers believe in making the world a better place and the Subaru Love Promise is our vision of respecting all people. This is our commitment to show love and respect to our customers and to work to make a positive impact in the world.
How is Teton Motors Subaru dedicated locally to the Love Promise?
Our Love Promise can be seen in various partnerships with local charities and non-profits. We're grateful for the opportunity, not only to be a part of our community, but to serve it as well.
Community Learning Center
St. John's Medical Center
Love Promise Stories from Teton Motors Subaru
Subaru and Teton Motors Subaru believe in making a positive impact on the communities in which we live and work. We uphold that belief through our Love Promise Community Commitment. Every month, we select inspiring stories from customers and partners from around our area who strive to support our collective commitment and feature them here
Crabcake's Long Journey to Health and Safety - Jenna M
The Animal Adoption Center is a nonprofit animal rescue located in Jackson, Wyoming dedicated to saving the lives of homeless animals through rescue, adoption, education and spay/neuter. Thanks to our wonderful supporters at Teton Motors Subaru, we can help animals, like Crabcake, that have found themselves in the shelter system with little time to spare. Crabcake's story is one that is unfortunately common in the animal rescue world. Her journey begins in Laredo, Texas where the pet overpopulation problem is uncontrollable and the shelter system is overrun by stray or surrendered animals. Once in the shelter, their days are limited and if the animal is suffering from a medical diagnosis, they have even less time before shelter workers are forced to euthanize for space. This summer the AAC worked tirelessly with their partners, Dog Is My Copilot, to help reduce euthanasia in shelters nationwide and give dogs like Crabcake a second chance! Dog Is My Copilot (DIMC) is also a 501c(3) that transports at risk animals from overcrowded shelters to adoption centers in other geographic regions where loving families are waiting to adopt them. DIMC organized multiple flights with the Laredo, Texas shelter in hopes of getting their high euthanasia rates down and the AAC team joined every rescue effort they could. Crabcake found herself in the shelter system this past September with nowhere to go and no one to claim her. The AAC team immediately "tagged" her for transport to come join their rescue program. Upon arrival on September 26, the staff noticed that she had a bad limp and would need to see a veterinarian immediately. Her initial consult at Jackson Animal Hospital revealed that she was suffering from severe hip dysplasia and her treatment plan had limited options. Crabcake received a full leg amputation to alleviate her bad hip and strengthen her other leg. Shortly after her surgery she found her forever home here in the Tetons and is well on her way to being fully recovered as a tri-pod. It is because of the dedicated supporters like Teton Motors Subaru that the AAC is able to take in dogs like Crabcake with no hesitation and get them the help that they need and deserve.
---
Breathing a little easier, thanks to Subaru. - Amy K
Uinta Senior Citizens Inc is proud to be a "Meals on Wheels" member and recipient of a 2018 Subaru from Subaru America's 50 cars for 50 years. Our staff and volunteers not only provide a hot meal to our clients but also use the meal delivery time to do a "wellness check". Each "Meals on Wheels" delivery person is required to see or hear a client before leaving the home. The "wellness check" allows us to make sure our clients are safe. Louise Davis is one of the Seniors we serve in the Bridger Valley of Wyoming. This past winter our meal delivery volunteer noticed Ms. Davis wasn't doing very well when she delivered her lunch. Ms. Davis stated she "had hardly got up out of her easy chair over the last couple of days." Our volunteer passed this information along to family members whom were all out of town at the time believing everything was all right.Family members took Ms. Davis to the Doctor who discovered her oxygen levels were too low. After further review, they also discovered she had mixed up her medications; taking 2 blood pressure pills instead of one. Her Doctors let the family know that this truly was a life-threatening issue and could have had a much different outcome if the Uinta Senior Citizens "Meals on Wheels" volunteer not been there that day.Her son has this to say: "She certainly is eating a more balanced diet now, and family is relieved to know another person stops by regularly; they will be alerted to a problem or problems more quickly than our family or our neighbors. My mother is doing much better now. My siblings and I are thankful for the "Meals on Wheels" program and the donated Subaru Outback makes arriving at our mother's house a certainty in the Wyoming winters. We all breathe a little easier knowing the meals that come regularly are delivered by someone who cares." Thanks to Subaru,"Meals on Wheels" will arrive at Ms. Davis' house as scheduled! Ms. Davis is pictured with Shellie-"Meals on Wheels" staff.
---
Uinta Senior Center Loves our Subaru - Aimee O
Deep within the Rocky Mountains of Southwest Wyoming, 100 miles East of Salt Lake City, UT, lies the Bridger Valley, a rural community comprised of the small towns of Fort Bridger, Urie, Mountain View and Lyman all spread out several miles from each other. The winter weather can be unpredictable and unforgiving. Jean is one of the seniors living in this rugged community; Jean does not have a car and suffers from debilitating asthma making mobility and cooking extremely challenging for her. Jean is very grateful for the meals she receives and she states: "I like the meals, they are helpful and have a lot of food in them." The Outback has made it possible to reach Jean, as well as providing a safe and reliable trip for our delivery staff. Thanks to Subaru's Love Promise, Uinta Senior Citizens and Meals on Wheels are able to deliver hot, nutritious meals to Jean and several others just like her.
---
Teton Motors Subaru loves our pets! - Rick B
Teton Motors Subaru in Jackson, WY has always gone above and beyond for our local pets. As an animal welfare organization, PAWS of Jackson Hole is always looking to partner with local businesses to promote our animals and raise needed funding. Teton Motors has collaborated with PAWS for many years at our biggest fundraiser of the year as a sponsor and by hosting adoption events at the Subaru Dealership to help find local homeless pets their forever homes. THANK YOU Teton Motors for your love of pets!
---
Latino Resource Center Mexican Consulate Visit - Sonia C
Each year the Mexican Consulate visits the Jackson Hole, WY area to issue Passports and Matriculars(Mexican Identififcation cards) to members of the Latino community who cannot make it to Salt Lake City to obtain these documents. This year, with the assistance of Subaru and Teton Motors, the event was supported the "Share the Love" program. The Latino Resource Center was designated as Teton Motors charity of choice. This year the event drew over 280 people. Teton Motors staffed the event with sales consultants, vehicles and Subaru gear as a show of support for the event.
---